With no super powers it is Batman's sheer determination that has allowed him to become the superhero he is. With intense physical training his body to have incredible strength and an IQ of 192 Batman is not only strong but highly intelligent to.
Grey unisex hoodie with chest print.
---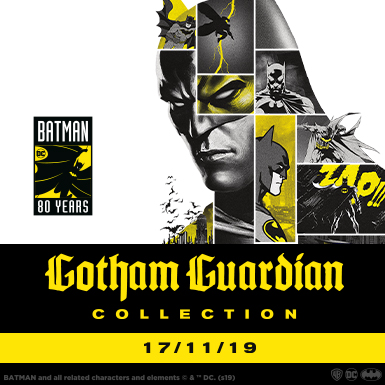 After witnessing the murder of his parents Bruce Wayne swore vengeance on all criminals, as he became Batman, patrolling the cold, dark streets of Gotham City ready to fight crime at any given time. Though he has no supernatural abilities Batman has trained himself vigorously, developing super strengths to become the world's greatest detective and protecting Gotham City from evil. One of DC comics earliest superhero's Batman has been a beloved character for over 80 years, let our range take you into the life of Gotham City, from the dark and eerie streets to the vibrancy and chaos of Batman's arch enemy the Joker.
Male model is 182.22 cm and wearing a size M Female model is 170.18 cm and weairng a size M