Crusader Kings II explores one of the defining periods in world history in an experience crafted by the masters of Grand Strategy. Medieval Europe is brought to life in this epic game of knights, schemes, and thrones...
Features:
Make your own decisions: Nation building is flexible. Decide your own form of government, the structure of your society, trade politics and more. The possibilities are endless.
Use your Monarch Power: Experience the new system of monarch power where your choices are influenced by the calibre of the man you have at the top. Do you have a warrior King? Then it is time to make war.
Experience history come to life: The great people and personalities of the past are on hand to support you. Thousands of historical events guide you, creating a unique atmosphere depending on the country you play.
Engage in Multiplayer: Battle against your friends or try co-operative multiplayer mode that allows several players to work together to control a single nation for up to 32 players. Featuring hot join, improved chat, new matchmaking server and support for a standalone server.
Click Images to Enlarge
Crusader Kings II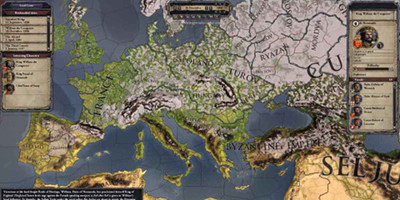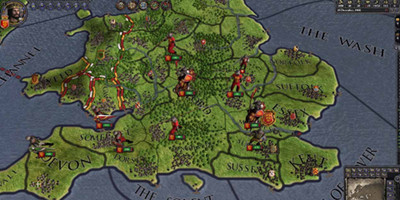 Europa Universalis IV