Arguably the most popular movie franchise of all-time, Star Wars has been captivating audiences worldwide since 1977 and it's showing no signs of slowing down anytime soon.
When George Lucas' Star Wars: A New Hope first hit theaters it was like nothing ever seen before, opening up a whole new universe to us all which resulted in it quickly becoming a household name.
The franchise as a whole is absolutely enormous and it's gathered a huge, passionate fan base in the process. You'll struggle to find anyone who doesn't know of the saga and here at Zavvi we have gifts perfect for followers of all levels and ages.
It doesn't matter whether they're a devoted member of the Resistance or a follower of the First Order, we have plenty of gifts from across the galaxy that'll make their day that extra bit special.
What to get for someone who likes Star Wars?
Due to the longevity, popularity and sheer scale of the Star Wars universe there are plenty of gift and present ideas for lovers of the saga.
If you have any friends or family that are big fans, then a themed present is certainly a great route to go down.
Regardless of whether they're at one with the dark side of the force or a Jedi, at Zavvi you'll find gifts that are out this world. Including everything ranging from Funko Pop! Vinyl's, lightsabers, Blu-ray, droids and much more!
Due to the huge amount of Star Wars merchandise available it can be difficult to find the ultimate present but fear not, we've got your back.
Below we've selected 16 of our favorite gifts (we could've picked 100) for fans of this pop culture phenomenon – ideal for birthdays, Christmas, whatever the occasion. And just one more thing to mention, scroll down to #16 for a bonus inclusion for the BIGGEST of Star Wars fans, a real cult piece of merchandise.
May the force be with you…
Gifts for Star Wars fans
1.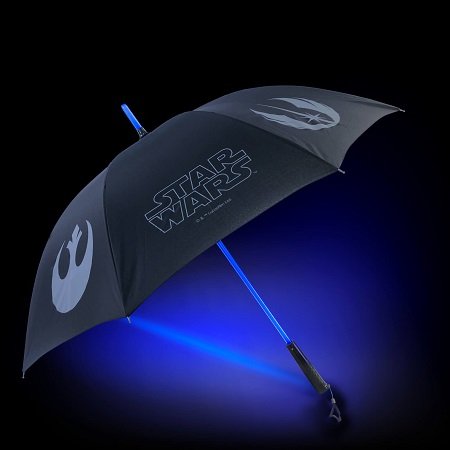 Gifts don't come much better than this Zavvi exclusive… Follow in the footsteps of Luke Skywalker, Obi-Wan Kenobi & Yoda and pledge your allegiance to the Jedi Order with this super umbrella. Lighting up blue and featuring the Star Wars logo along with the Jedi Order, Rebel Alliance and more – you'll be the talk of the galaxy.
2.
What kinda list would this be without Pop! Vinyl right? This figure of Yoda, one of the oldest Jedi masters, comes in at almost 4 inches tall and in a slick window display – making him perfect for all collectors and fans.
3.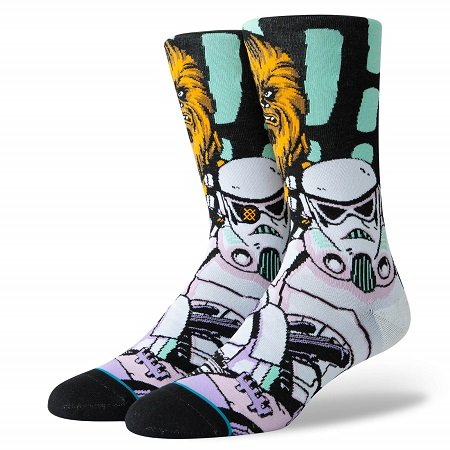 Socks are a gift that many want to avoid but we're sure you'll think again after seeing these beauties. Comfy and pleasing on the eye, these socks feature Chewbacca in the midst of his mission to save Princess Leia in episode 4. Iconic. Embrace the wookie warmth.
4.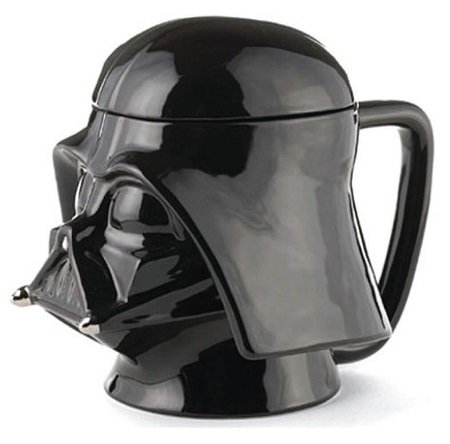 Ever wondered what Sith infused coffee tastes like? Nah neither have we, but we're not gonna lie when we say that we think this 3D Darth Vader Mug is pretty special. With a lid to keep the warmth in for longer and a bad-ass design, you'll soon be converting to the First Order.
5.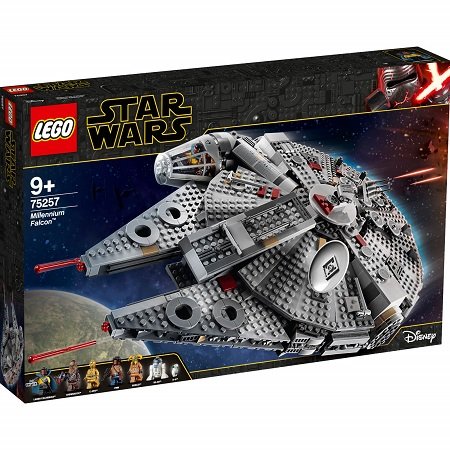 Star Wars and LEGO go hand-in-hand, with several fantastic editions that are perfect for fans of all ages. But for collectors, building up the iconic Millennium Falcon represents something of a challenge and a rewarding one at that. Occupied by the infamous duo of Han Solo and Wookie royalty Chewbacca, this ship did the Kessel Run in 12 parsecs (don't think they mentioned it) and it comes with a number of characters, weapons and cool accessories. The perfect present for the biggest of followers.
6.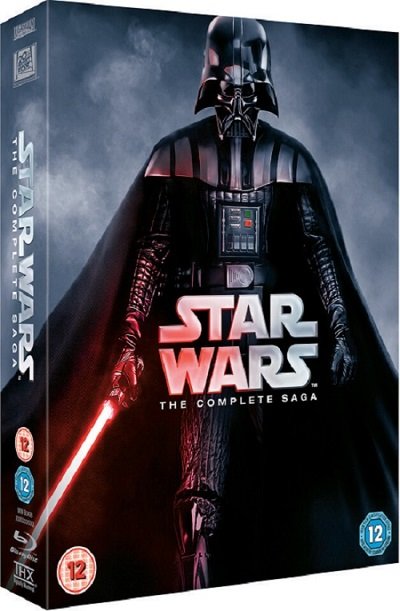 If you're reading this there's a very good chance you've seen some of the Star Wars films, but have you enjoyed them in HD goodness? This Blu-ray box set includes the original trilogy and prequels in high definition, allowing you to experience the lightsaber battles and space contests like never before – a real feast for the eyes.
7.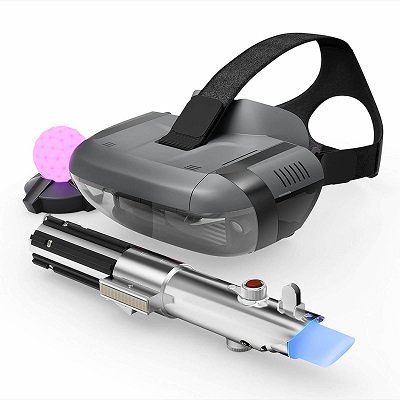 Are you or someone you know desperate to take your first steps towards becoming a Jedi? Then we have exactly the thing for you with this AR lightsaber bundle. Powered by your smartphone, this experience will see you take on villains from the dark side, command armies and even play against your friends through local multiplayer battles – technology eh? This sounds like SO much fun…
8.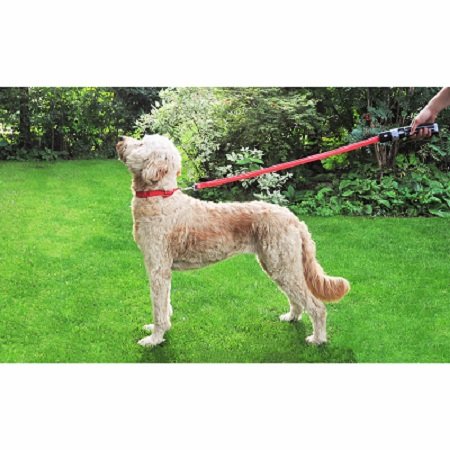 Have you ever debated how Darth Vader, Kylo Ren or the Emperor walk their dogs? Well, just when you thought you had seen it all, think again. You can now take your pooch out with a lightsaber dog lead – yes, you read that right. This lead features a red LED strip to show off your Sith colours and as if that wasn't enough, the iconic lightsaber sound effect is made when it's turned on – I can't cope.
9.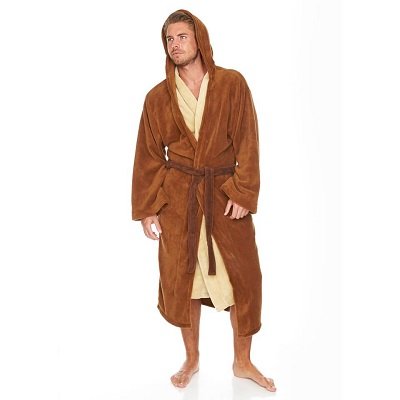 If you're going to be a Jedi you've got to look the part. Follow in the footsteps of Mace Windu, Obi-Wan and more with this Jedi robe, ideal for fighting against any Dark Lords you may encounter at home. Providing comfort, warmth and a bit of intergalactic style, it's the perfect gift for all fans who're wanting to learn the ways of the force. It might also allow you to sneak into those Jedi council meetings…
10.
BB-8 may have something to say about this, but R2-D2 is definitely up there with the best droids. His adventures with Luke Skywalker make him one of the OG's and he's now available to bring home. Powered by the Sphero app and Bluetooth, he's fully controllable from your smart phone – meaning that the pair of you can enjoy a lot of fun together. Childhood dream ticked off.
11.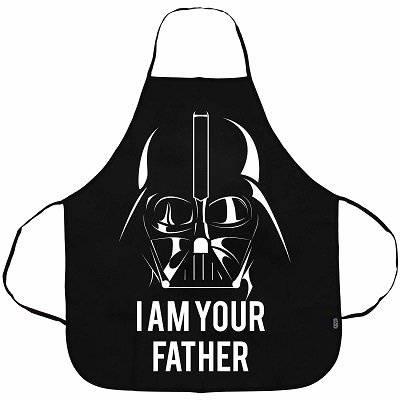 If your dad is a huge fan of Star Wars then we have exactly the perfect gift for him. This Darth Vader apron featuring the iconic 'I am your father' quote is ideal for those dads who love spending time in the kitchen and bossing the barbecue.
12.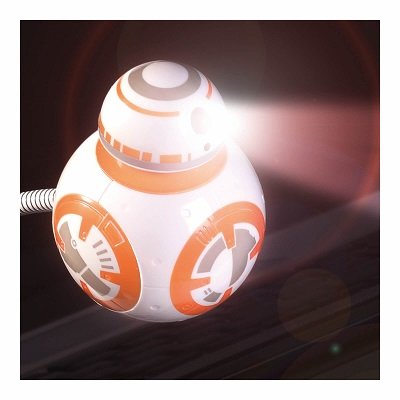 Another practical but cool gift idea comes in the form of this quirky BB-8 LED light. One of the most popular characters from the new trilogy, plug him into the USB port on your laptop or a socket and he'll lighten up the room. Perfect for the office and home, we're sure this gadget will make a super little present.
13.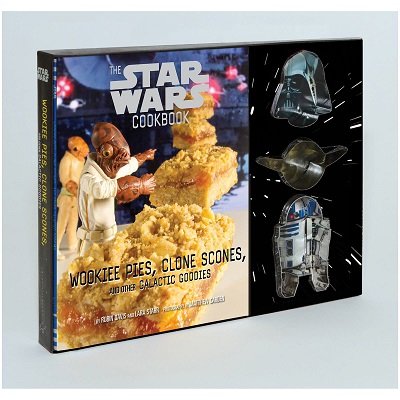 Buying for an aspiring Jedi chef? We think we may have something of interest to you. Bring some galactic treats to your home with this Star Wars themed cookbook, featuring 30 sweet and savory easy-to-make recipes that'll go down a storm whether you're cooking for the Resistance or the First Order.
14.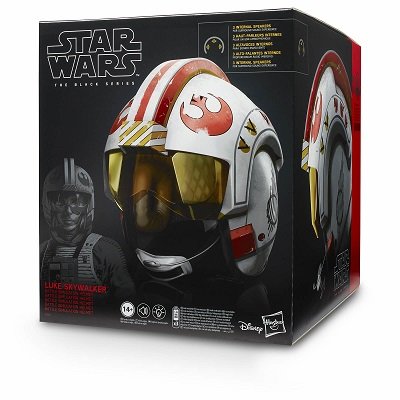 He may be recognized for his skills with a lightsaber as a Jedi, but Luke Skywalker is also a pretty mean pilot. His ability in an X-wing played a big part in the fall of the Empire and you can now experience it with this battle helmet. This electronic replica boasts a whole range of cool features including LED lights, interior padding and sound effects. These work together to create a simulation of these battles – the ultimate for super fans wanting to re-create those iconic fights.
15.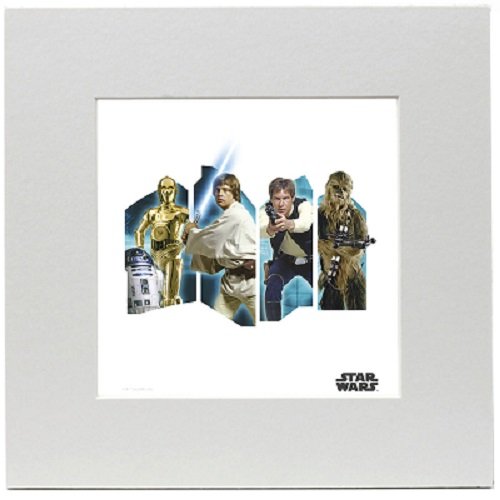 Show your support for the Rebellion at home with this retro print. Featuring fan favourites C-3PO, R2-D2, Luke Skywalker, Han Solo and Chewbacca, this is an ideal gift for fans of the original trilogy and we must say, it looks pretty damn good. You're not going to find Star Wars artwork much better than this.
16.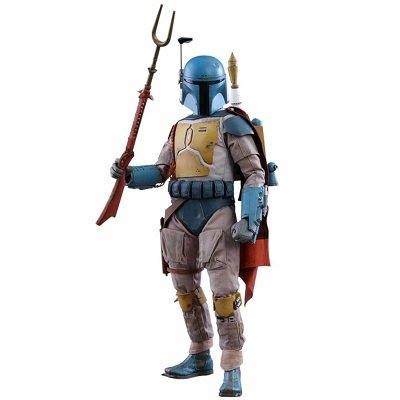 And to cap things off we have have something very special that'll appeal to super fans. This exclusive action figure features the legendary Bobba Fett from his debut in the infamous Star Wars Holiday Special (#IYKYK). That episode may not have gone down as a success but the same can't be said for this guy, who became one of the galaxies most feared bounty hunters and a favorite for followers of the franchise. Cult classics don't come much bigger than this.