Get your hands on all seven of the Zavvi Exclusive Limited Edition James Bond Films. All of them are limited 2000 copies and feature artwork inspired by each film's iconic opening title sequence.
Casino Royale
Daniel Craig brings his gritty intensity to the role of James Bond in his first turn as Agent 007. When Bond receives his license to kill, "M" (Judi Dench) sends him on a mission to face Le Chiffre, a ruthless and cunning financier who will teach Bond his most important lesson: Trust no one.
Click Images to Enlarge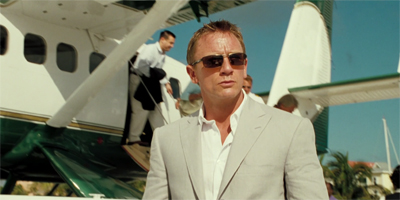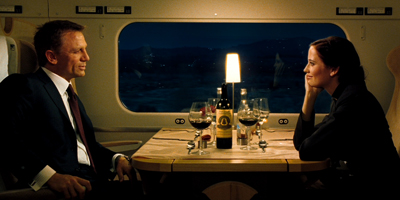 Diamonds Are Forever
A fortune in stolen diamonds thrusts Bond into action in Diamonds Are Forever. Sean Connery is back as Agent 007, teaming up with sexy Tiffany Case (Jill St. John) in glitzy Las Vegas. Bond must prevent his arch-nemesis Blofeld, leader of SPECTRE, from using the priceless gems in a lethal laser satellite.
For Your Eyes Only
Roger Moore portrays Agent 007 with lethal determination in For Your Eyes Only. Bond must infiltrate the Greek underworld to secure a system capable of controlling a fleet of nuclear submarines. From the depths of the ocean to mountain peaks, Bond will fight to the death to keep the device out of Russian hands.
From Russia With Love
Sean Connery delivers another unforgettable performance as James Bond in From Russia With Love. Bond squares off against the supremely evil SPECTRE organization in a race to seize a Soviet decoding machine. To escape with the device, Bond must play a deadly game of cat and mouse aboard the legendary Orient Express.
Click Images to Enlarge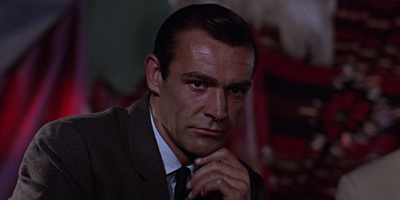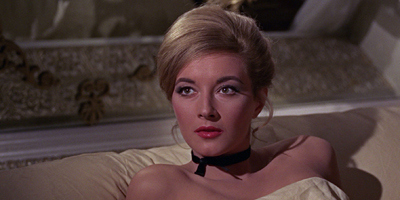 On Her Majesty's Secret Service
George Lazenby takes on the role of James Bond with supreme confidence in On Her Majesty's Secret Service. Going undercover in the treacherous Swiss Alps, Bond seduces beautiful Tracy di Vicenzo. Bond must then hunt down SPECTRE kingpin Blofeld (Telly Savalas), the evil genius hatching a germ warfare plot that could kill millions. This limited edition SteelBook™ features artwork inspired by the film's iconic opening title sequence.
Thunderball
Sean Connery brings his characteristic style and magnetism to the role of Agent 007 once again in Thunderball. When merciless SPECTRE operative Emilio Largo steals two atomic bombs and threatens the U.S. and England with annihilation, Bond must travel to the Bahamas to foil the madman's plan and prevent a nuclear holocaust.
You Only Live Twice
A disaster in space pushes mankind toward World War III and only Bond can prevent it in You Only Live Twice. Sean Connery returns as Agent 007, who travels to Japan to stop the diabolical SPECTRE organization and its leader, Ernst Blofeld (Donald Pleasence), from inciting global warfare from his lair hidden inside a volcano.
Click Images to Enlarge