Death Eaters are the followers of Lord Voldemort and are marked with the Dark Mark Tattoo; a sign of their following and loyalty. The symbol burnt into the Dark Lords followers' inner left forearms allows him to call upon them whenever he desires. All he must do is touch one of the Death Eaters and they will all know to apparate to their leader's side.
Female Model Is 170cm and wearing a size S Male Model is 190.5cm and wearing a size M
---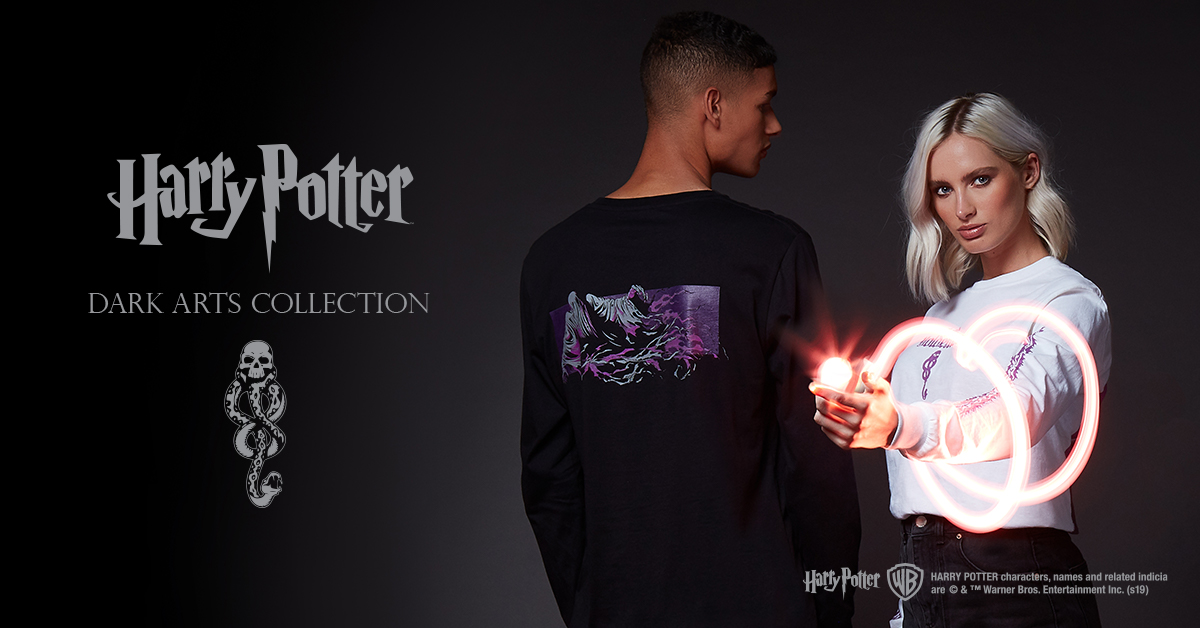 Explore the Darkest of Wizardry with this Dark Arts range. Choosing to use soul breaking spells such as the Killing Curse and creating Horcruxes or proudly wearing your Dark Mark Tattoo showing your loyalty to, if you dare to say his name… Lord Voldemort. You will soon become feared in the Wizarding World.