Once known as Tom Riddle he attended Hogwarts School of Witchcraft and Wizardry in 1938, it was his time here that his dark intentions grew; accessing the Chamber of Secrets and using its Monster to attack Hogwarts Muggle-born students, his ability to speak Parseltongue and eventually achieving immortality the creation of his first Horcrux begun at age sixteen. Splitting his own soul into 8 fragments one unbeknown and unintentionally – Harry Potter. Riddle became the Dark Lord who we will not name.
Female Model Is 170cm and wearing a size S Male Model is 190.5cm and wearing a size M
---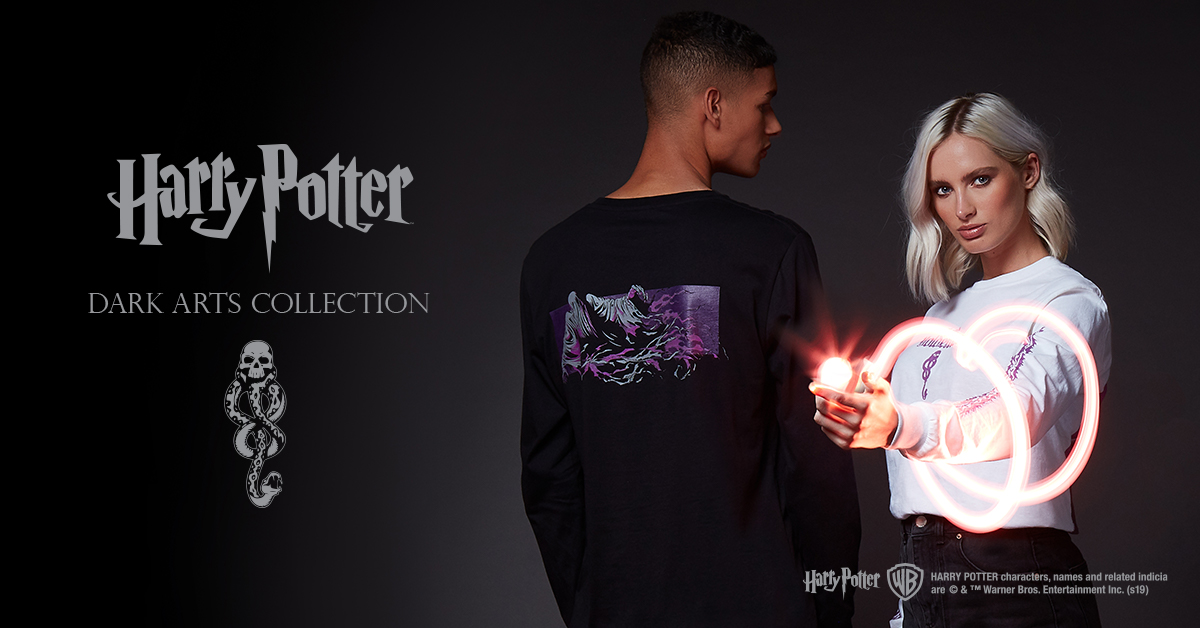 Explore the Darkest of Wizardry with this Dark Arts range. Choosing to use soul breaking spells such as the Killing Curse and creating Horcruxes or proudly wearing your Dark Mark Tattoo showing your loyalty to, if you dare to say his name… Lord Voldemort. You will soon become feared in the Wizarding World.