"Morz-MOR-druh" A curse used by Lord Voldemort and his Death Eaters, casting their mark of a large green smoked skull and serpent in the skies above the bodies of their victims, sending further fear to the Wizarding community. The mark was no longer seen after Voldemort's first defeat due to the incantation being known only by his innermost circle of Death Eaters; the use of the spell would give their identity away.
Female Model Is 170cm and wearing a size S Male Model is 190.5cm and wearing a size M
---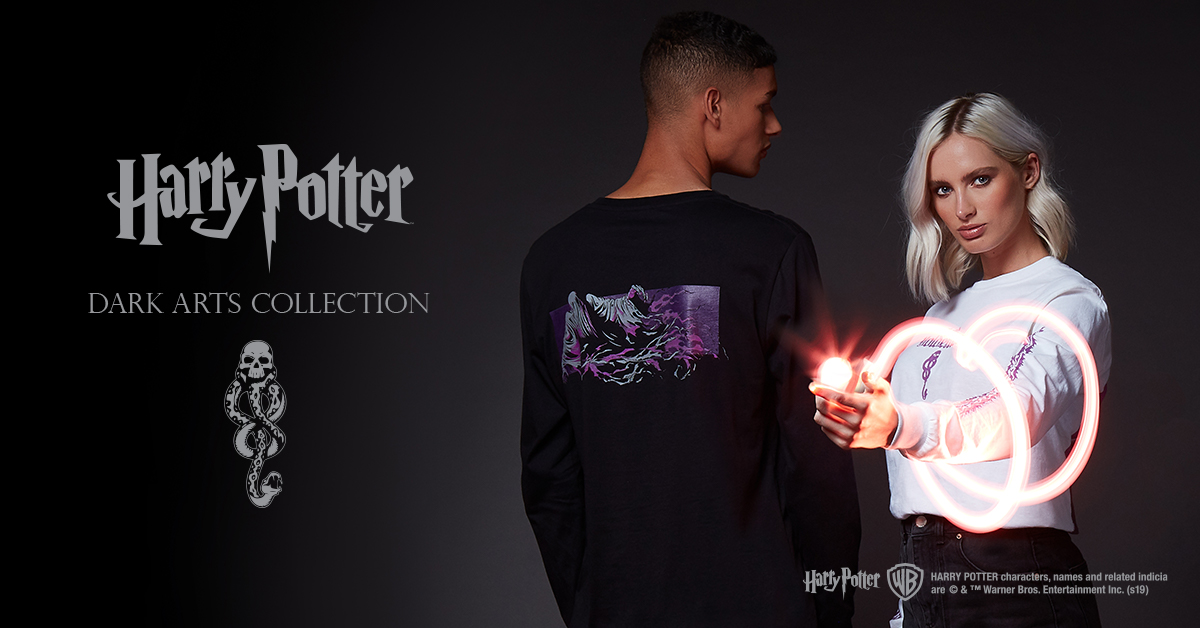 Explore the Darkest of Wizardry with this Dark Arts range. Choosing to use soul breaking spells such as the Killing Curse and creating Horcruxes or proudly wearing your Dark Mark Tattoo showing your loyalty to, if you dare to say his name… Lord Voldemort. You will soon become feared in the Wizarding World.