Destiny 2 – Official "What is Destiny 2?" Trailer
So you're new to Destiny 2? Get a quick overview of the action shooter franchise coming September 6.
Play solo or with friends as you fight back against your enemies and explore new worlds. Want to battle other players? Enter Destiny 2's competitive multiplayer arena and put your skills to the ultimate test.
New Legends Will Rise on September 6. Pre-order Destiny 2 and get the Coldheart Exotic Trace Rifle.
Destiny 2 is a first-person action game and the evolution of its award winning, internationally acclaimed predecessor, Destiny. With a compelling, immersive story and fresh beginning awaiting all new, returning, casual, and competitive players, Destiny 2 will deliver an experience for new and existing players to discover.
Cinematic Story with Relatable Characters
Humanity has fallen to an overwhelming invasion force, led by Lord Ghaul, the imposing commander of the brutal Red Legion. He has stripped Guardians of their power, and forced the survivors to flee their home. Players will venture out into our solar system to discover an arsenal of weapons and devastating new combat abilities. To defeat the Red Legion and confront Ghaul, they must reunite humanity's scattered heroes, stand together, and fight back to reclaim our home.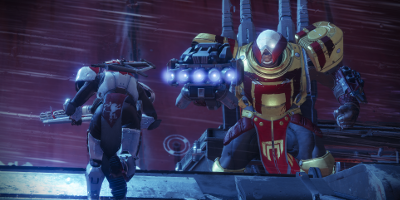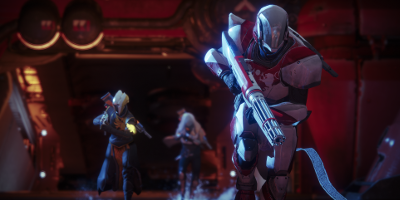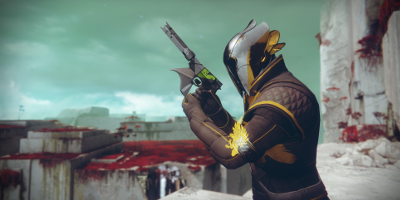 Destiny 2 – Official European Dead Zone Gameplay
Four New Stunning Worlds to Explore with New Features
Destinations of Destiny 2
European Dead Zone – The largest destination yet featuring a lush forest, abandoned town, a cave system below the surface, and a Red Legion military base to explore and contest.
Titan – One of Saturn's Moons where Commander Zavala is regrouping at the hands of Ghaul. There is no land on Titan. Instead, players explore a series of Golden Age platforms surrounded by a rolling ocean.
Nessus – a strange and unstable planetoid that has been fully consumed by the Vex where players will find Cayde-6 is caught up in his own adventures in a stunning landscape of sheer walls, lush canyons, and creepy Vex caverns.
Io – A moon of Jupiter, where Ikora Rey has gone in search of answers. Io is the last known site the Traveler visited during the Golden Age, it's now occupied by our enemies.
All New Director
Your guide throughout Destiny 2 in your search for Adventures, Lost Sectors, new Public Events, and more. Players can pick a landing zone, explore, and seamlessly jump into other activities in game.
Adventures
Shorter missions with self-contained stories for players to learn more about the Destiny 2 universe and the characters that live there.
Lost Sectors
Scattered, enemy dungeon layers throughout the world you can discover with unique boss enemies guarding treasure to earn.
Public Events
Unique, optional, dynamic combat activities that players can join on the fly as they roam around the world solo or with up to nine other players.