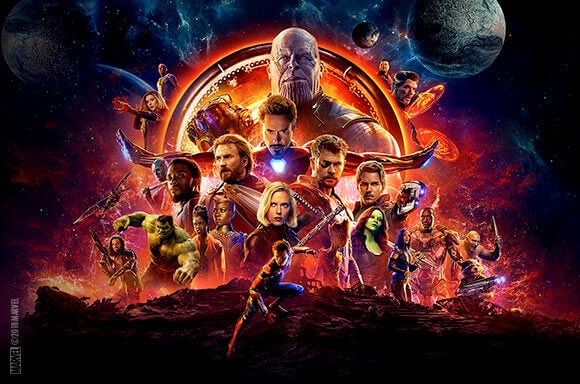 WHAT IS A STEELBOOK?
With world audiences spending over 40 billion pounds on films in cinemas, pay TV, and on DVDs and Blu-rays in 2012 alone, it's fair to say that we all love a good movie. More and more though, as the digital media revolution rolls on, we're looking for a movie experience that transcends just the film itself.
A BETTER CANVAS
This is where the SteelBook comes in. A SteelBook is a limited run of a Blu-ray or game, packaged in a premium metal case - often with classic or specially commissioned artwork. The steel case provides both a better canvas for displaying the fantastic art that accompanies many films, as well as being a more durable way of storing the disks.
ACCESSIBLY EXCLUSIVE
Most of the SteelBooks available here at Zavvi are both exclusive to us and limited edition, making them a very accessible but worthwhile collector's item. Indeed, you should also keep an eye on the collector's edition versions of a lot of games, too, as they often include a SteelBook. Whether you're a fan of horror movies or romantic comedies, RPGs or Shooters, we're bound to have a SteelBook you'll want.
"SteelBooks look and feel so much nicer than Blu-rays.
Why would you want plastic when you could have a sturdy, metal, more superior item?"
Josh Webb - SteelBook Collector
"The SteelBook case design executes in all aspects something that is nice, unique, and has many options for its quality.
It can be simple and elegant all at the same time, or jaw dropping from the amount of detail put into the total package."
'Wreck' - Hi-Def Ninja
DESIGNED AROUND THE FILM
All of these recommendations will be tailored to what kind of film it is, the nature of the films artwork, and the audience for the film. For a modern animated feature, you might expect a gloss finish and a strong white layer to bring out vibrancy in the colours. On the other hand, a 70's sci-fi movie might better call for more revealed steel and a matte finish.
In the 'Artwork stage', the studios will then come back with a refined version of the artwork in one of the templates. They may choose not to follow some of the recommendations given to them by Scanavo or may have made modifications based on them.

What is the Prime Collection?
Zavvi has teamed up with Hasbro to bring you the very best in Autobot and Decepticon designs... 
The Prime Collection is a celebration of retro style, Japanese Kana script and classic TV nostalgia, featuring some of your favourite characters from both sides of good and evil. Bring your chosen side to life in the first of our Retro-styled launches! 

THE ULTIMATE BLU-RAY EXPERIENCE
Look through our terrific collection of Steelbooks, pick up some new or old favourites, and join a growing community of collectors and enthusiasts today.
Browse our Collection